During the summer we usually end up picking up quite a bit of seaglass. If you don't know what seaglass is, its bits of glass rounded smooth by its time in the water. Here is some that I have picked up previously...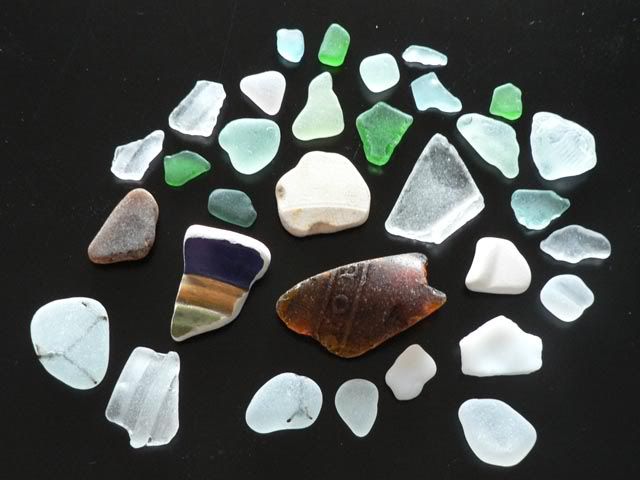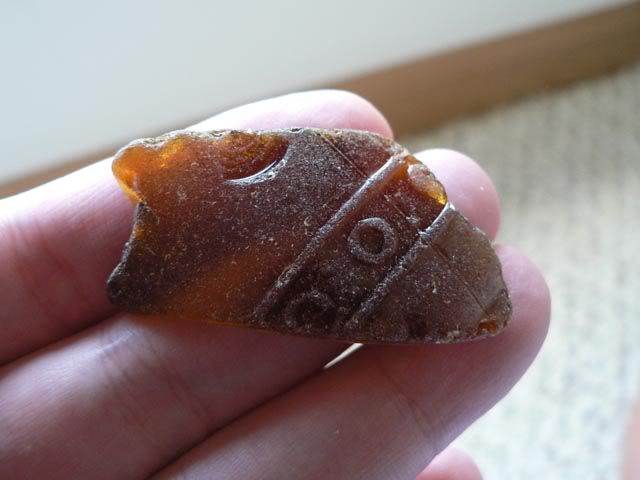 I've got a bunch of the stuff, and I've always wanted to make jewelry out of it. A few weeks ago on impulse I bought the Dremel Drill Press Attachment with the intention of using my Dad's old Dremel. Well it came and it didn't fit into the Drill Press. So then I had to buy my own Dremel tool. I also bought some diamond drill bits for drilling the glass, some protective eyewear, new collets (the ones that came with the Dremel were too big for my drill bits), some jewelry making accessories and finally yesterday I was able to drill some glass.
So now that I'm able, I'll have to think about what to do with all of it.