This weekend there were several Christmastime events in Kenosha. Last year at the same time it snowed and made everything beautiful, this time the snow was the day before and everything was also beautiful.
They had a Christmas around the world sort of thing at the Public Museum where various groups sell goods. For example the Sons of Norway were there selling different cookies, the local Greek Orthodox Monastary was selling religious goods, and the Korean Methodist was selling Korean food. We ended up buying a pretty ornament from the Greek Orthodox. I had no idea they had a monastary nearby, I'll have to drive past it sometime to see what it looks like.
After we left we hopped on the street car which was all decorated for Christmas. Santa was on board greeting Children and handing out candy canes. At one of the stops Scrooge got on board and started complaining about all the wasted money. He remarked that on Monday morning he would have to call the ACLU about Santa being on public property since he was offended.
After all that we stopped at Durkee Mansion. Durkee Mansion was the home of Wisconsin's first Senator, its quite a place, and every year they decorate it for Christmas. I actually took more pictures there last year than this year, but here is an idea of what it looked like inside and out. Its actually attached to what used to be a school and also a church. I'm not sure about all the history of it, so don't ask.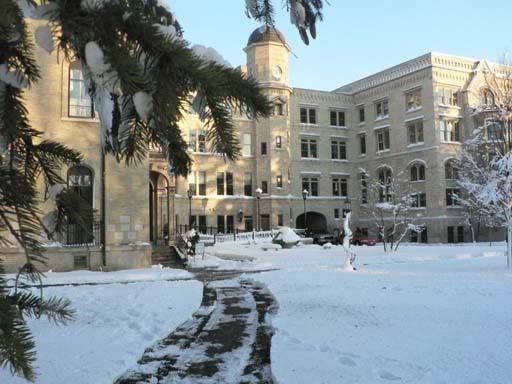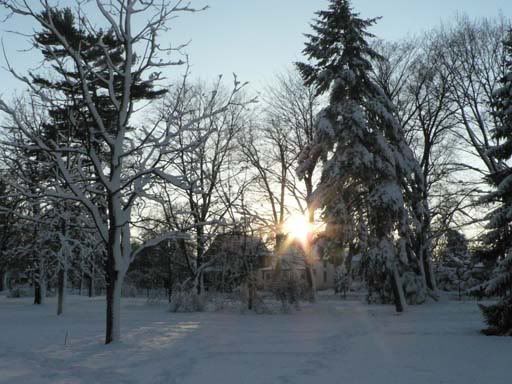 After that I raced home to take the dogs for a quick potty break and went back to the Public Museum where they were having the lighting of the Christmas tree. I have to tell you that it was absolutely frigid, but I think everyone had a good time.
Where I'm from in Illinois the city never does too much in the way of Christmas stuff, so I always appreciate all the events that Kenosha puts together.